Meet Code for America's New Chief Revenue Officer
A Q&A with the newest member of our leadership team, Emily Tracy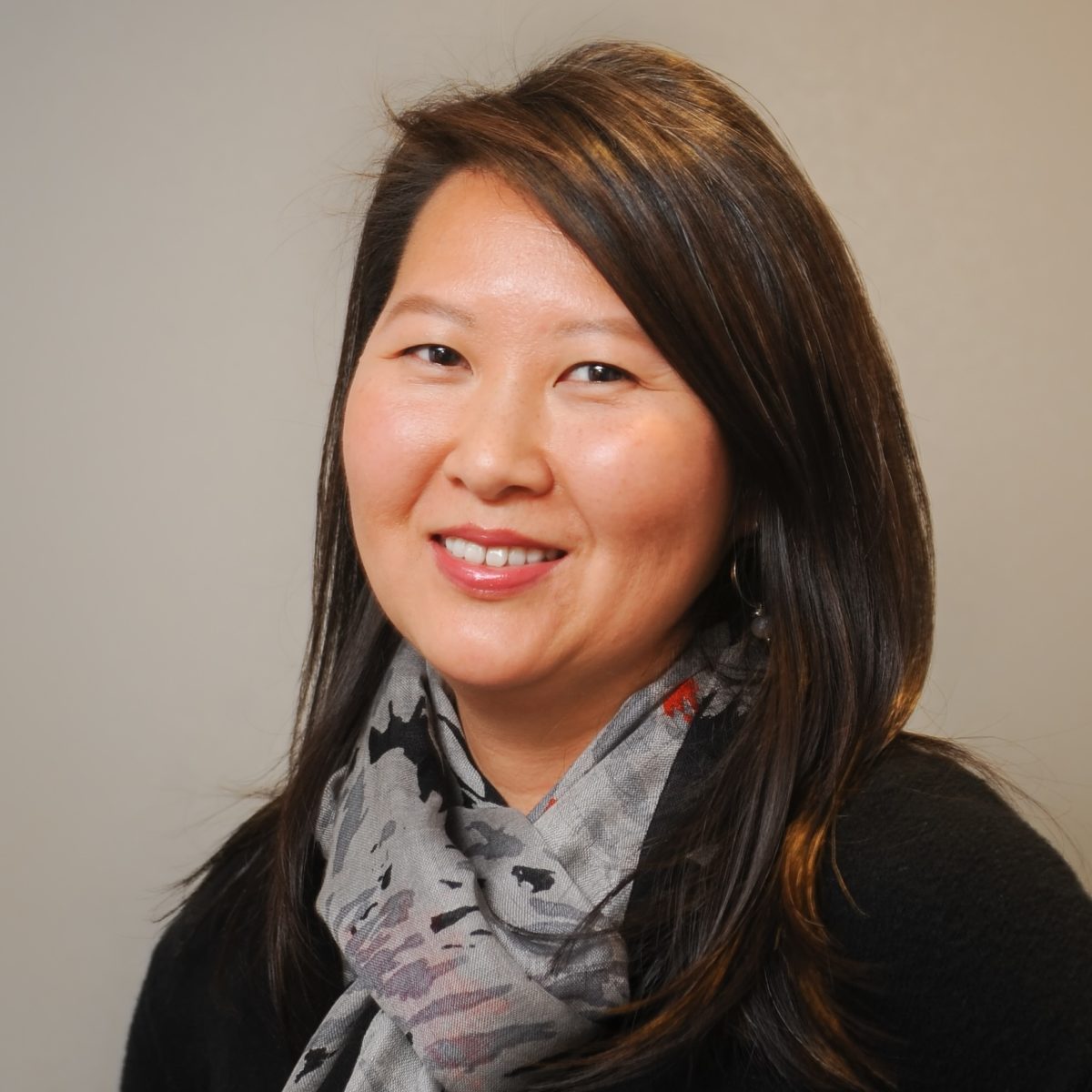 This week, we're welcoming a new Chief Revenue Officer to our organization, Emily Tracy. Emily comes to Code for America with more than two decades of experience as a social sector fundraising executive with extensive experience serving mission-driven advocacy organizations.
To introduce Emily, we asked her a few questions about her background, the connections between financial health and an organization's mission, and her vision for enabling Code for America to scale.
---
What drew you to Code for America?
Like most people, it's the mission. Our democracy is in crisis. The nation is grappling with an unprecedented failure of leadership, a global pandemic, and massive economic hardship and disparity.
So when I thought about what I could do to help, I found Code for America's mission incredibly compelling. It resonated deeply with me. It spoke to me.
We must restore faith and trust in government. The cost is simply too great not to reinvest in democracy and government institutions. We need a just and resilient government. And we must ensure that recovery is equitable across the nation.
Code for America is the organization positioned to lead the movement to rebuild government services. It draws upon deep experience in bringing together technology, policy and a human-centered approach to address some of the most difficult challenges facing our nation—from criminal justice reform, to making food assistance more accessible, to getting people access to tax credits and cash relief.
So I look forward to working with the incredible board and staff at Code for America to remove roadblocks for people who are hurting and need help. Then we can begin the hard work of restoring faith in our democratic institutions.
How does strong financial health connect to the ability to achieve an organization's mission?
Financial resources create the ability to unleash an organization's full potential. Stable, diverse streams of revenue power and scale missions for organizations like Code for America. It lets an organization go fast and go far, which is incredibly important as you scale.
Creating social change requires strong financial health. It's one indicator of an organization's overall well-being and is important for attracting transformational gifts and long term investments.
What's your vision for enabling Code for America to scale?
The key is to make sure that Code for America has the full range of cash and non-cash resources to fuel massive growth in our mission and programs. This will enable us to create an environment where we can develop and innovate new programs at scale, year after year.
For Code for America, this means that we need to devise and implement a revenue strategy to secure growth capital. Most organizations secure operating capital. We want growth capital so that we can be bold and accelerate the pace of lasting social change, not just for a year, but for five years, or 10 years or more.
Scaling is so critical right now. COVID-19 laid bare major challenges in how government services are delivered at a time when they're needed most. So we need to rebuild the broken systems that have failed millions of families, particularly in communities of color.
This will be our task for the next few years.
When you talk about developing new revenue streams and providing consulting services what does that mean?
Non-profit organizations' revenue typically comes from two models—philanthropic gifts and earned revenue. Earned revenue is generally tied to program goods and services, as you might find in higher education or a hospital system or the Girl Scouts selling cookies.
Code for America has tremendous expertise in designing and delivering equitable government services. The question becomes: how do you harness this expertise in the most effective way to help scale these innovative programs across the nation?
There is a real opportunity to create a model for sharing this expertise to support the goals of the organization, help develop additional programs, and increase the organization's effectiveness and reach. This will expand Code for America's impact while providing additional resources to support the growth of the organization. This, for me, is the Holy Grail.
How does your background as a non-profit executive help you as you join Code for America?
I bring a number of perspectives—practical, hard knocks, gnarly—from my previous roles. It exposed me to how different organizations function in terms of budget, strategic planning, funding, storytelling, and engaging with people's lived experiences.
I've learned that for pioneering organizations going through major growth like Code for America there isn't always a playbook or a lighted path. It's hard. You don't call it growing pains for nothing. It really does stretch and hurt. The focus is keeping your head above water but always in service to mission.
That's why you need to have a healthy, spirited debate, look at the data, land on the decision, move forward and double down on big bets. There's no one right way to achieve the goal, and so I've come to appreciate nuance and grey space.
On the personal side, I embrace collaboration and partnership. This, I've found, is the best way to develop and bring out the best in people.
Can you share what you love about living in Big Sky, Montana?
What don't I love! The surrounding land is something I truly appreciate, and I'm so grateful that technology allows me to live here and experience it daily. There's everything here from skiing to hiking to fishing to rafting to the rodeo.
In the summer, my favorite thing is to hike the Beehive Basin Trail which is about 6.5 miles. It takes you through a grassy meadow, there are wildflowers as far as your eye can see, and it ends in a stunning glacial lake.
Once it's safe to travel again, I very much look forward to meeting friends and colleagues and building those relationships in person. But for now, it's Zoom.
Where do you see the organization in five years?
I see Code for America making significant progress in the next five years.
I see a social enterprise wing.
I see our staff and programs having the resources they need and being able to count on those resources going forward.
I see the deep divisions in our nation on the path to healing.
And most importantly, I see the investments that Code for America is making now and in the future helping to rebuild faith and trust in government and the institutions that support it.